Our Brother Needs Your Help.. Stage 4 Lymphoma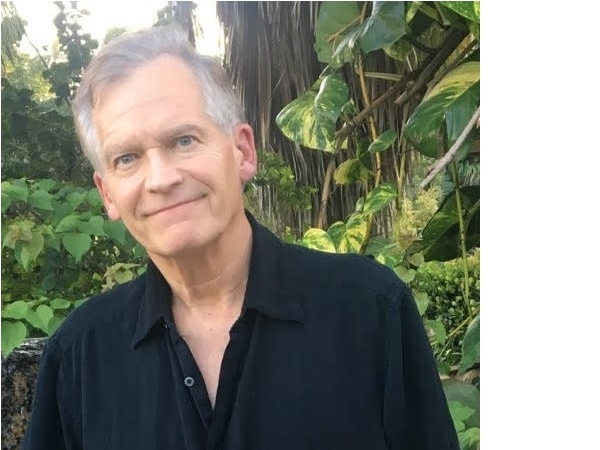 Today our brother Jim was told to head to the hospital to check in to the University of Texas Southwestern Medical in Dallas, TX. The Doctor told him he has a Tumor on his 5th rib (which normally starts in another spot besides that area) and a Tissue Mass behind the rib, water on His lungs and something is up with the liver because of some elevated readings that came back with his blood test.
The Doctor mentioned to Jim that he might want to start a Fund me page for all the extra expenses that will come his way for medical expenses during this time. So we took that advise and posted this for Jim. 
First and Foremost - Please pray to our Lord for Jim for healing, peace for his family. Pray for the Doctors and medical staff that will be seeing him going forward to help him get well.
Jim who has helped so many - now needs our help. As some of you are aware Jim and His Friend Terry Blake developed this "In His Step" site to allow others to help each other and Honor God. Now we need to use this site to help him.
Jim & Kathleen - have a Christian Health Shared Medical plan - Kathleen will be looking into more of the details tomorrow.
Jim has continued to work and we Thank His boss and owner for allowing him to and for everything he is doing for Jim.   
Any support you can provide will be greatly appreciated.
Fundraiser Updates
November 11, 2017
11/11/17 UPDATE
Jim was admitted to the West Palm Beach Good Samaritan Hospital on Thursday 11/9 because the day before the Hippocrates where he was saying they did a blood draw and noticed his calcium level was high at a 17 – and are working to get that down.
He was hoping to be released today to go home on the flights they have booked for today.
However everything that is being done has triggered a drop in his Potassium levels to a 2.9 – and now they are working on this to get this to a level the Doctor feels that he could release Jim from the hospital to fly home.
Please keep them in prayer and lift him up for healing and Kathleen for peace and strength as well.
---
November 04, 2017
­­­UPDATE: 11/4/17
I wanted to post an update about Jim for those checking the site:
Jim & Kathleen did a lot of research and decided to head to a facility called Hippocrates Health Institute in Florida.
The Institute has a Comprehensive Cancer Wellness program
http://hippocratesinst.org/comprehensive-cancer-wellness-program
"An internationally recognized holistic health program that can be integrated with standard medical care to maximize the potential for getting well and staying well. "
The CCWP is a state of the art Health and Wellness Education Program incorporating approaches for optimizing health.
This adjunctive approach for integrative oncology is a signature model that has been designed to be fully integrated into the 3 week Hippocrates' Life Transformation Program and is scheduled regularly throughout the year. Nutritional Medicine, NeuroScience, Functional and Regenerative Medicine, along with Personalized Stress Management are used to restore the health & balance of the autonomic nervous system are the domains of this leading edge prototype that has been developed to demonstrate the future trend in Cancer Wellness Programs for Healthcare. Dr. Hranicky integrates her clinical expertise and research from pioneering the field of PsychoNeuroImmunology and Cancer for over 30 years, having worked with thousands of people with cancer and having trained thousands of doctors from all over the world with O. Carl Simonton, M.D., & the Simonton Cancer Center.
Jim and Kathleen left and have been at the facility since Oct - and are scheduled to leave on the 11th.
Jim's schedule here is quite busy. He is still in quite a bit of pain and has lost a bit a weight. Kathleen has been with him – though she is not allowed to stay at the facility with him, she is nearby and goes by each morning by 8 or earlier to assist him with the day and heads back to a local hotel in the evening.
We ask you to please continue your prayers for Jim & Kathleen.
I have listed his address if you would also like to send a note to them as well.
3400 Bob O Link Denton, TX 76209
Again we can't thank you enough for your continued prayers and support during this difficult time.
May God Bless you!
---
October 09, 2017
UPDATE: 10/8 My apologizes I did not have this up sooner.
Jim and Kathleen did return back to the doctor on 9/20 and the doctor went through with Jim and Kathleen the results of all the tests that came in and what type of treatment they felt he would need. The bone marrow test showed it had not spread to the bone marrow, but it was still a "diffuse large B-cell lymphoma, stage 4, non-Hodgkins" and test showed it was not a "double hit" type, but it was rather "double expressing" (which is still bad but not as bad as "double hit") and it is very aggressive.
Given the test results, the chemotherapy that would be needed would be very radical and the cost would be about 50,000 every 2 or 3 weeks. But since medical sharing plan Jim has is not technically "insurance" they were unwilling to work with Jim and suggested he find a facility that could work with him and his health plan.
Jim and Kathleen through prayer and guidance from the Lord knew they needed to look at all options available for Jim. With much prayers and the beginning of much research that is still ongoing, they have decided to seek out a natural, non-toxic approach to his healing, one that helps his body's immune system to restore his body to help
We ask you to please continue your prayers for Jim & Kathleen. I have listed his address if you would also like to send a note to them as well.
3400 Bob O Link Denton, TX 76209
We thank you for your continued prayers and support in this battle.
---
September 06, 2017
Jim and Kathleen headed to the doctors today to go over the test results below is what they know at this time
We ask you please to help us reach our goals and more so for him
Diffuse large b-cell lymphoma stage 4 non-Hodgkin's - I need four other tests, then return on the 20th to assess the data and form a plan, 80% make it 5 yrs.

---
September 01, 2017
9/1/17 UPDATE:
To update everyone – The doctor's called and said Jim has Lymphoma of the Lymphoid and the bone. The bone is the primary – The are will look to schedule an appointment for Tuesday to meet with the Doctors.
Jim, since has been back home last week, has been doing a lot of all Natural healing items and meeting with a number of Natural Doctors as well.
Thank you for continued Prayers, support and thoughtfulness for Jim, Kathleen, Kids and the whole families.
We will continue to keep you updated and please check the site
Jim address is below in case you want to send a letter to him
Jame Phillips
3400 Bob O Link
Denton Tx 76209
God Bless
---
August 23, 2017
Thank you all for your prayer, encouraging and support!
---
Donors
Anonymous (Chicago , Illinois)
L. Boyd (San Pedro, California)
w. fischer (homerglen, Illinois)
L. Stevens (Lake Ozark, Missouri)
R. Gilson (Redondo Beach, California)
P. Collins (Palos Heights, Illinois)
A. Amato (Tinley Park , Illinois)
D. Palak (Lagrange Park , Illinois)
T. Kauzlarich (Orland Park , Illinois)
J. Borkowski (Hickory Hills, Illinois)
O. Czuczuk family (Shorewood , Illinois)
S. Ostarello (Lindenhurst, Illinois)
C. Kwiat (Huntington Beach , California)
C. Kwiat (Huntington Beach , California)
Anonymous (Alexander, North Dakota)
C. Cullitan (Bartlett, Illinois)
K. Hanus (Orland Park, Illinois)
J. Dispensa (Chicago, Illinois)
L. Sweeney (Homer glen , Illinois)
R. Maloney (Tinley Park, Illinois)
A. Amato-Hanna (Chicago, Illinois)
J. CORTESI (INGLESIDE, )
R. Virgo (Palos Park, Illinois)
T. McHale (Orland Park, Illinois)
J. DeCarlo (New Lenox, Illinois)
K. Pratt (Newnan, Georgia)
S. Vanhorn (Orland park, Illinois)
T. Kauzlarich (Orland Park , Illinois)
Anonymous (BREA, California)
A. Rosenbaum (Denton, Texas)
S. Heavener (louisville, Kentucky)
D. Racer (St Paul, Minnesota)
K. Porcellino (Mokena, Illinois)
D. Johnson (San Diego , California)
E. Borkowski (Woodridge, Illinois)
M. Neary (Palos Heights, Illinois)
S. Mncione (Orland Hills, Illinois)
D. Thiesen (Homer Glen, Illinois)
D. Wiecek (Orland Hills, Illinois)
E. Merenowicz (Chicago, Illinois)
D. Tortomase (Harahan, Louisiana)
A. Amato & Hanna (Chicago, Illinois)
D. Hypke (New Lenox, Illinois)
W. DeCarlo (Homer Glen, Illinois)
L. Sweeney (Homer Glen , Illinois)
Anonymous (Flower Mound, Texas)